Main content starts here, tab to start navigating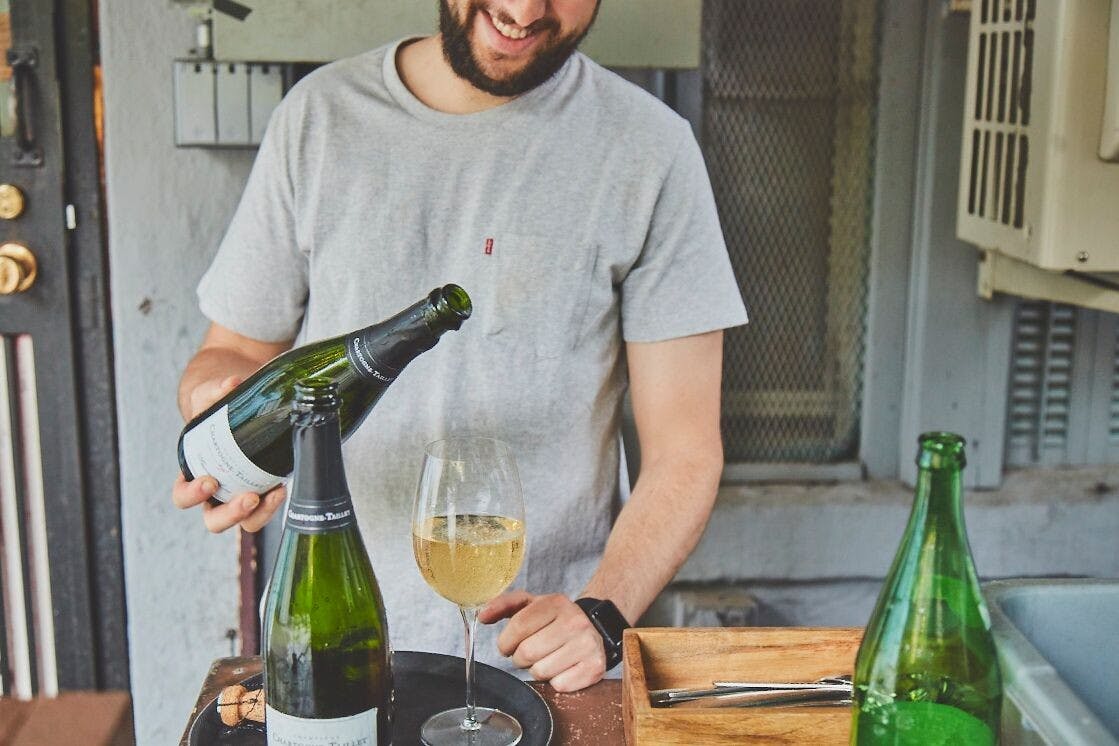 James O'Brien
General Manager, Owner, Wanderluster
Earliest food memory? Going to a fancy NYC restaurant and getting pancakes because I didn't like anything on the tasting menu OR choking on a piece of steak at Peter Lugers
Favorite City? I don't know if you understand how hard that question is. Eliminate NYC because I live here and there's still so many great cities out there! My mind first went to Ho Chi Minh or Bangkok, but that's without considering Mexico City, Havana, Sydney, Tokyo, Paris, or Rome. Not to mention great cities in the states like Los Angeles, Seattle, or New Orleans to name a few.
What's always in your fridge? Champagne and Frank's hot sauce - not only are these staples, but there are usually the ONLY thing in my fridge.
Three things on your bucket list? Another hard one. Backpack central America all the way down to Antartica, start a charity or NPO, safari throughout Africa
Three songs on the soundtrack of your life? Pursuit of Happiness by Kid Cudi, The World is Yours by Nas and My Way by Frank Sinatra
Born and raised in the Garden State, James never actually ate a vegetable until college.
His hospitality experience began as a bartender at Stone House Restaurant in Warren, New Jersey. After graduating from Marist College, he earned a degree at the Institute of Culinary Education's Culinary Management Course and accepted what would be the first of many roles within Danny Meyers' Union Square Hospitality Group restaurants, Tabla and Maialino specifically.
James' love for food and wine has sent him around the world from the vineyards in Burgundy to a fish shack in Iceland. His affinity for adventure and travel – instilled at an early age by his father – has afforded him a worldly perspective, serving as a constant reminder that there is always so much more to learn.
If James isn't making magic at the restaurant, he's doing an impression of his lovely mother's voice "jayyyyyy".