Main content starts here, tab to start navigating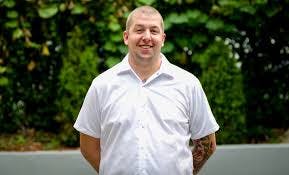 Chris McDade
Chef, Owner, 51% Corn
Earliest food memory? Cleaning pole beans on my grandma's lap
What would you do if you weren't a chef? I'd probably work in golf. I spent most of my youth as a cart boy playing golf everyday.
What's always in your fridge? Beer, anchovies, and pieces of random cheeses
Three things on your bucket list? Throw out the first pitch at a Braves game, cook a traditional Senegalese meal in Senegal, eat french fries and gelato for dessert
Three songs included on the soundtrack of your life? Rambling Man by The Allman Brothers, Alabama Pines by Jason Isell and 85 by Youngbloodz
Growing up in a Southern household, Chris understood the importance of food from an early age. After coming to the conclusion that he would never pitch for the Atlanta Braves, he picked up a knife and headed for the kitchen.
He has cooked in some of New York and Atlanta's best - and most challenging - restaurants, including Union Square Hospitality Groups' Maialino and Marta, Kevin Rathbuns' KR Steakbar, and Jonah Millers' Huertas. The dream of owning his own restaurant has been the singular vision of Chef Chris since he first put on his chef whites, and it is what has motivated him throughout his career.
When he's not cooking pasta he's probably eating pizza. He's rumored to be stubborn at times.