Sun, 4/28 - Chef Soiree: BACKYARD OYSTER ROAST w/ Greenpoint Fish & Lobster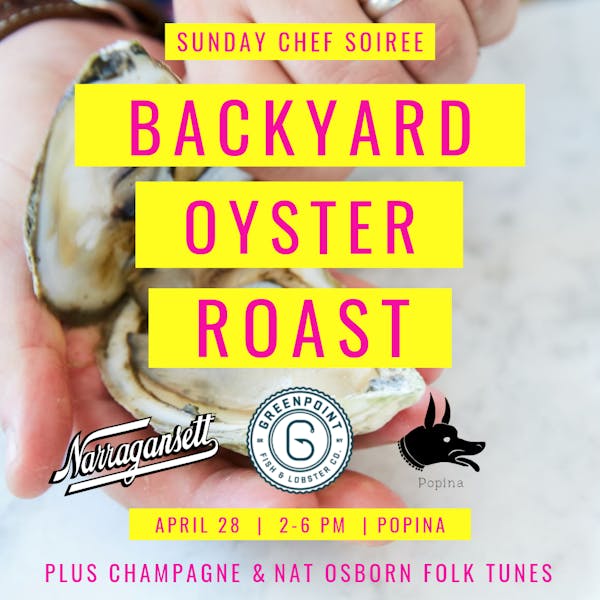 It's official: warmer days are here again. And what better way to celebrate than a Sunday afternoon in the great Popina outdoors, Del's Shandy in one hand and grilled oysters in the other?
We're pumped to kick off our 2019 Chef Soiree season with Greenpoint Fish & Lobster's executive chef Orion Russell.
Accompanying his menu (full details below) will the perfect complements: Lager, Del's Shandy and Fresh Catch from our friends at Narragansett Beer, plus champagne galore from some of your favorites (here's a hint: Geoffroy will be there).
And the cherry on top: live folk tunes provided by Nat Osborn's Hawthorne.
Tickets via Eventbrite $55 each (includes food, two drinks, tax & gratuity).
Additional beverage - featured and otherwise - charged on consumption.
Hope you can join us! Should be a (very) great time.
Menu:
- Peel and Eat Shrimp
- Grilled Oysters
- Chili Dogs
- Charred Cabbage Slaw
- Potato and Pea Salad
- Green Salad
- Green Tomato Salad